Bullfrog Spas – Peaceful Body. Peaceful Mind. Peaceful Home. ™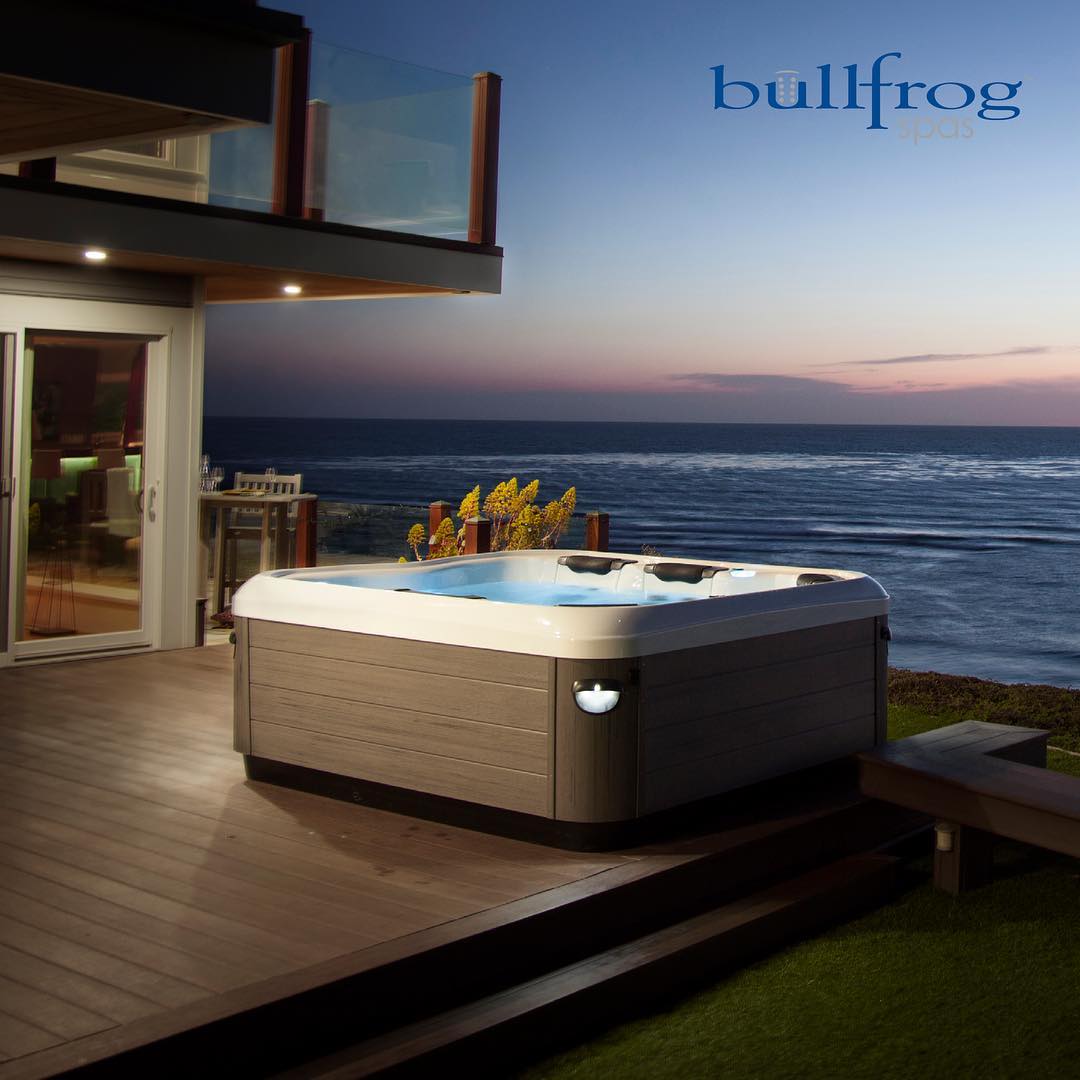 Bullfrog Spas is regarded as one of the fastest-growing luxury spa companies in the world, designing and manufacturing the only luxury spas with the patented JetPak Therapy System™. JetPaks® are modular jetted spa seats that allow you to customise, interchange and upgrade your spa's jetted massages at any time. The JetPak Therapy System™ creates the most energy-efficient line of high-end spas on the market.
With a number of ranges that effortlessly combine functionality, stunning design and versatile layouts, there is a Bullfrog Spa to suit any budget, lifestyle and home. All Bullfrog spas boast the highest manufacturing standards and suburb-quality finishes to ensure a lifetime of enjoyment.
Bullfrog Spas feature cutting-edge technology and accessories, including the state-of-the-art Audio System which produces long-lasting, top quality surround-sound for the ultimate in-spa relaxation experience. Premium Water Care and sanitisation solutions, steps, covers and the non-slip SwimDek® surface are just some of the other benefits a Bullfrog spa offers.
Bullfrog is the industry leader and one of only a few manufacturers that produce spas with no wood or metal in the support structure. Bullfrog's EnduraFrame spa support structure is waterproof, long-lasting and more durable than other spas' frames. No other spa design offers this much peace of mind. With zero holes drilled into the seatbacks, Bullfrog spas also reduce the potential for leaks.
The Bullfrog's exclusive design provides unmatched peace of mind, with most of the plumbing being immediately accessible on the JetPak® itself, and not underneath the spa. If service is ever needed, all JetPaks® are easy to access.  Comfort, relaxation, durability and style are guaranteed when you buy a Bullfrog Spa from Spa Depot.
Our Partner Brands