Leisurerite Spas – Functional, modern design with your lifestyle in mind
Leisurerite Spas combine technology and design to create a range of spas that suit every Australasian home and budget. Sleek, ergonomic and energy-efficient, these spas are the height of functionality and modernity.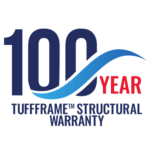 Leisurerite uses the highest quality components sourced from the world's best suppliers. Not only are Leisurerite Spas built to last in the harsh Australasian climate, they are proudly Australian-made, meaning they are stringently tested to maintain quality and ensure reliability. The Leisurerite's wood-free TuffBase and TuffFrame allow you, your family and friends to enjoy years of relaxation and entertainment.
Leisurerite Spas feature newly designed jet configurations that have been honed to provide flexibility and customisation for your unique needs.
Premium water management systems also come as standard inclusions on a number of their models.
With a Leisurerite Spa, you can set the mood with premium lighting and play your favourite tunes via the spas' Wi-Fi-ready stereo system. Whether you're going solo or connecting with your crew, you'll find a model to suit your needs.  Putting your lifestyle first starts with a Leisurerite Spa.
Our Partner Brands